Unlocking the Secrets of Commercial Real Estate: ALTA Survey Basics
This post is shared with the permission of the author, Connie Barrett, PLS.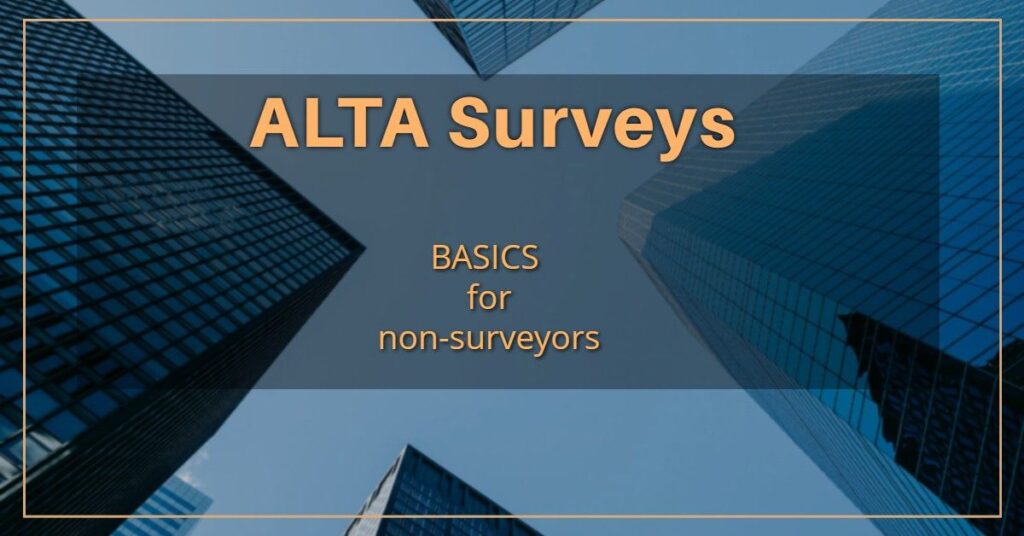 Hey, real estate professionals! Did you know that ALTA surveys are the "gold standard" when it comes to understanding a commercial property's boundaries, improvements, and potential issues? Here's a quick rundown of the ALTA survey essentials that every industry expert should know:
Boundary lines: ALTA surveys provide a clear-cut definition of the property's boundaries, helping to prevent future disputes and encroachments with neighboring properties.
Easements & rights-of-way: From utility lines to shared driveways, these surveys reveal any easements or restrictions affecting your commercial property.
Improvements: ALTA surveys map out all improvements on the property, such as buildings, parking lots, and fences, giving you a complete picture of the site.
Zoning & land use: Discover the zoning classification of your property and how it impacts development possibilities.
Utilities: Stay informed about public and private utilities on or near your property, ensuring seamless access to essential services.
Flood zones: ALTA surveys help identify if your property lies within a flood zone, which can have significant implications for insurance and development.
Topography: Get detailed topographic data to make informed site planning and development decisions.
Title exceptions: Address any title exceptions listed in title commitments or preliminary title reports, such as encroachments, easements, or liens.
In short, ALTA surveys are invaluable tools for real estate professionals, buyers, sellers, and lenders alike. By providing a comprehensive and detailed analysis of a commercial property, you can make informed decisions, minimize risk, and maximize your investment's potential.
Feel free to share your ALTA survey experiences or ask questions. Give us a call today at (800) 798-9540!